3 tags
Lost Marbles Update
Its been awhile but I thought I should update. No we did not disappear and no we did not stop working on Lost Marbles. Just the contrary actually as we've been hard at work on getting the game released! We are very close to announcing a set release date so stay tuned! In the mean time I've posted some updates as to what we've been working on. Enjoy! -Keith New Brightly...
3 tags
Lost Marbles - Now on GreenLight
It's been quite some time so I figured that I would update everyone about what's been happening lately. We launched our greenlight page a little over a week ago and are getting a great response thus far! Please vote for us here: https://steamcommunity.com/sharedfiles/filedetails/?id=93048608 Look for a demo in the coming days, we are excited to get the game...
The Creativity of Indie Video Games
No idea how this happened but a short clip of Lost Marbles was included in a special about indie games on PBS! Thank you to whoever added our clip in there! You can see a few small clips at 53 seconds and 3:43 :)
1 tag
Boston Festival of Indie Games
Had a great weekend in Boston. Easily the best indie community in the world! I figured that i'd add some pictures I took on Saturday. It's not much but at the very least everyone needs to see the paper marble costume in all its glory! We had the chance to get in a great deal of play-testing! I'm looking forward to polishing everything up!
3 tags
2 tags
Leap - Minority Report at Last!
I'm sure most of you have seen this already but it can't hurt to share it again. Quite a cool way of interacting with your computer.
1 tag
Scamworld - Great look at internet "marketing"
I'm sure most people have seen it once or twice. A get rich quick scheme on a random site you've never heard about. They ask for nothing else but your information. Well the Verge recently post a very in-depth article on the scam know as Internet Marketing. Xpost: http://www.theverge.com/2012/5/10/2984893/scamworld-get-rich-quick-schemes-mutate-into-an-online-monster
4 tags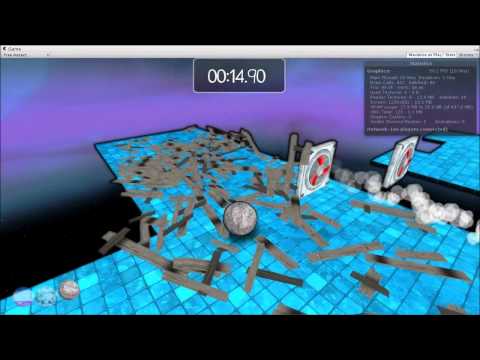 2 tags
5 tags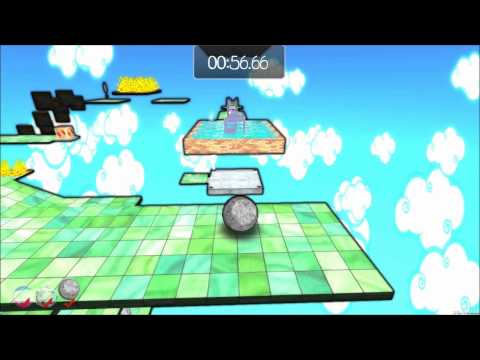 3 tags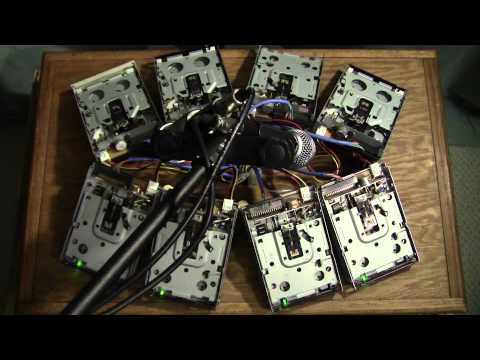 3 tags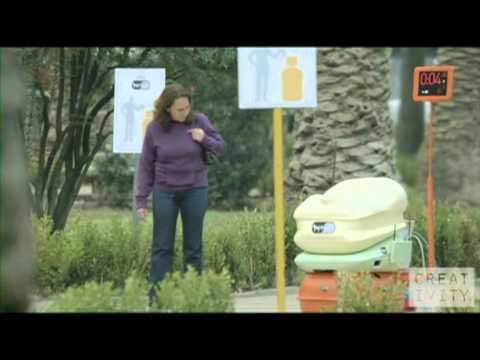 1 tag
Zerg Rush
A little easter egg on Google, if you search "zerg rush" you will be given a chance to fight off a swarm off O's from destroying your search results. Google always seems to have an amazing sense of humor despite being a massive company.
2 tags
What we're working on
So it has been quite awhile since we've posted anything about projects we're working on. Keith and I decided that we really wanted to go back and remake the game we did for final project at Full Sail, which was a puzzle platfomer called Lost Marbles. In this game your goal is simply to get to the end of each level as fast as you can. To do this though you'll have to control up to...
3 tags
LightTable IDE
Light Table - a new IDE from Chris Granger on Vimeo. What a great concept for an IDE. Most of the time I feel like I'm fighting my IDE trying it to have it do what I want. Lightflow seems to solve a lot of the problems current programmers are having. 
The Most Dangerous Gamer →
An extremely long albeit interesting article mainly about Jon Blow, creator of Braid, and the age-old debate over whether games can be considered art or not.
The Internet? Bah! →
An extremely funny article written for Newsweek back in 1995 talking about how the internet will fail to make a dent in society. Oh how silly they look now :P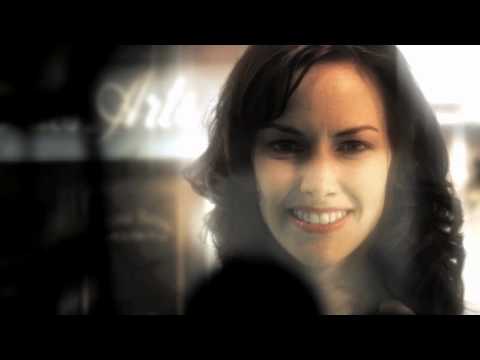 You saved 5 cents, and your code is not readable,...
I found myself reading this post, and at some point, I really wanted to cry: We had relatively long, descriptive names in MySQL such as timeAdded or valueCached. For a small number of rows, this extra storage only amounts to a few bytes per row, but when you have 10 million rows, each with maybe 100 bytes of field names, then you quickly eat up disk space unnecessarily. 100 * 10,000,000 =...
2 tags
Turba gaining steam →
We have been working vigorously to get Turba onto other digital download services besides just hosting it on our website. We know that buying directly has its advantages and disadvantages so we want to give you guys some options. After fruitless efforts with services like D2D and Impulse;…
7 tags
Resource manager sub-systems design. (Resource... →
Resource management sub-classes that I've been working on for the past few weeks. Ultimately they'll be contained in my resource manager which I'll be working on next.
3 tags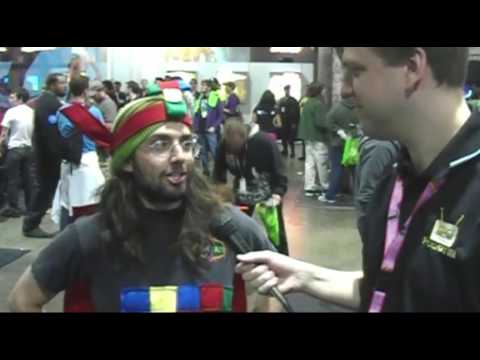 Technology and Intellect (A Chat With Curtis)
MikeV: heh, cool thing I just thought of... (and a bit of why I always go to the "tougher side" of the street with development)
MikeV: in this culture we've become so fascinated with making better tools that we no longer care for the quality of the craftsman, surrounded by hacks posing as prophets. However, the hacks now outproduce the dedicated among us... so who should we take inspiration from? This isn't to say that those who outproduce are all hacks but in general as a society we admire those who live by shortcuts just as much as those who toil for the fruits of their labor. Finally I ask, what is more important: the ends or the means?
MikeV: or am I full of shit?
MikeV: :-\
CurtisS: no.. i would say alot of american deveelopers would be considered hacks.. but the sad thing is that alot of them are forced to produce.. hacked things cause no time to preplan.. and no time to test.. and well.. shit gets thrown together as ur using it.
CurtisS: as far as what matters most.. that i cant ans for u
CurtisS: for me i would say it depends on what ur working towards
MikeV: yeah, in the end the paradox of the human intellect is that it comes to realize value in things beyond the realm of nature but it is only the realm of nature that truly matters. Love (as an intellectual construct) is less important than the breeze and sex (a natural construct) is the core of our existence
MikeV: our intellect is a feedback loop with little purpose other than to keep running until we are gone
CurtisS: sadly most wont admit it
MikeV: nature can only stare at us like a crowd surrounding a street performer
MikeV: I got to put this stuff down
MikeV: masturbate someone else's waste of time
MikeV: :-P
MikeV: "if there's one thing that I'll miss about Mike it's that he made wasting time so interesting"
MikeV: /facepalm
CurtisS: lol who said that one?
MikeV: i did... imagining what I'm leaving in my wake
CurtisS: how would one actually think u ever waisted time
MikeV: If the only point is to be like nature and dominate then we have little purpose for technology because it only ups the ante until we all lose everything so in the long run technology is a bad investment over time
CurtisS: ha
CurtisS: unless it puts us in the matrix
MikeV: but if we are to be like the imaginary ideal of our intellects and be "good" then technology is crucial because it is the only asset that can bring us to a better tomorrow; the only requirement is that people remain good
MikeV: man... maybe I should see if there's any money in philosophy
MikeV: would you mind if I put this in my blog?
CurtisS: mind what
CurtisS: no not at all
MikeV: technology is a scalar modifier on ones intent. if someone wanted to use a hammer for good or bad then there's a limit to the scope of whatever is in their reach. if someone could use a wish to make anything they desired possible then all existence would be at their whim for better or for worse
CurtisS: i get ya
CurtisS: but if u could wish
CurtisS: that tool is only limited to ur imagineation
CurtisS: wich is not everything
MikeV: and yet again, there is our intellect and technology as bedfellows expanding on each other
MikeV: our intellect expand our imaginations that lead us to aspire to uncover new technology which expands our capabilities which facilitates (repeat this sentence for the core of why we have evolved beyond all other animals in the jungle)
MikeV: I have to work on the grammar but that's it basically
CurtisS: therefor technology is important caue it will oneday lead us to a point where we dont just consume and destroy... well as a frame of mind..
MikeV: yep... so technology is either the facilitator of our destruction in the hands of civilized people acting like animals or the provider of hope to animals trying to act like civilized people
MikeV: to think that for all other animals it is really just a matter of chance
MikeV: animals = food + sex + shelter
MikeV: humanity = (food + sex + shelter) * (technology + intellect)
MikeV: which is funny because
MikeV: technology = knowledge * creativity
MikeV: creativity = knowledge * technology
MikeV: knowledge = creativity * technology
MikeV: well, not too sure about that last part (after "which is funny...") but the first part is solid I think
CurtisS: lol
CurtisS: i get ur drift
CurtisS: knowledge = pancake
MikeV: cake = lie
CurtisS: lol
MikeV: you = gay
MikeV: ;-)
MikeV: X-D
CurtisS: lol
MikeV: well, I'm gonna stop wasting your time but I'm gonna save this... it's good stuff
The Evil Apple Empire →
The trouble with Linux: it's just not sexy →
Everyone Should read this →
3 tags
3D Gaming (As in screens, not graphics)
So it seems that we're finally getting caught up with the HD craze. Gone are the days where high resolution games were pigeon-holed to the PC market and its only getting better. The next step? Making the images actually pop out at you! At PAX East a few weeks back I got to see some amazing displays and demonstrations from NVidia and ATI and both technologies have their pros and cons. ...
2 tags
Fun with technology
There comes a time in everyone's life where they have to turn on themselves and ask, "why am I doing this?" where "this" could be anything that's been occupying their time. At this point I'm asking myself, "why am I trying so hard to make software?" The answer to that isn't obvious all the time and it's different for everyone. ...
3 tags
Self-Employment (Unemployment): Pros and Cons
Today I want to comment on the pros and cons to working on your own (self-employment). The best part about being self-employed is that you're in charge of everything. No boss to blame, no investors to botch up your vision… just you and your opinion of how to run your life. The bad part about being self-employed however (and this is primarily for one person shops such as my own)...
3 tags
iPad... because the n00bs want it to win
I sat around asking myself, "Why are all these media outlets trying to push the iPad as if it's the greatest device ever?" and I discovered it. It's because to anyone who isn't already locked into the technology Apple provides a nice pretty/ slick interface. It's computers for n00bs who need a pretty device to keep them coming back to use it. I've...
3 tags
Looking back - PAX East 2010 - Red Dead Redemption
The last game of the three that I was really impressed with at PAX East 2010 is Red Dead Redemption by Rockstar Games. In a nutshell, try to imagine GTA IV set in a collage of old westerns. Here's the major differences (other than the obvious lack of oceans and modern day equipment like cars and missile launchers, etc.) that I noticed. Firstly, the wanted system finally makes sense. ...
3 tags
Looking back - PAX East 2010 - Prince of Persia:...
One of the great returns to form that I've seen in a long time has been the Prince of Persia display at the Ubisoft Pavilion during PAX East 2010. The Prince of Persia took the elegant gameplay mechanics found in Ico (PS2) and mixed in time mechanics as well as action into one of the best games of the decade. With each sequel it seemed to lose it's form however. An improvement...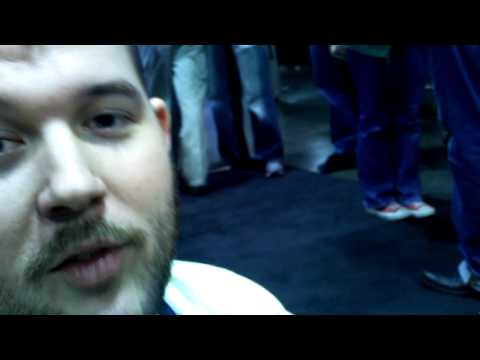 5 tags
Looking back - PAX East 2010 - Splinter Cell...
One of my favorite game franchises of all time is the Splinter Cell series. My attraction to the stealth action games started with my first tastes of Metal Gear Solid. When I found out that my favorite console at the time was also getting stealth action and that it was going to give a more mature (less anime madness) story and real lighting mechanics I was hooked. Each game has been an...
5 tags
Looking back - PAX East 2010 - The Benefits
PAX East was an excellent experience for multiple reasons. As a fan of games in general the benefits are obvious: previews of games, a chance to geek out to your idols, new technology demos, booth babes, etc. As a game developer the benefits are a bit more involved. The first benefit of attending the show as a presenter is the chance to show your wares to your audience while you are...
7 tags
Looking back - PAX East 2010 - Being Prepared
So this weekend the folks of Binary Takeover came together in Boston to help out one of our founding members, Keith Morgado, with his game Turba which had won the Penny Arcade Eastern Region competition earning him a slot in the Boston Indie Showcase @ PAX. The weekend was a great experience though certainly not without its share of hurdles to get passed. That's what this particular entry...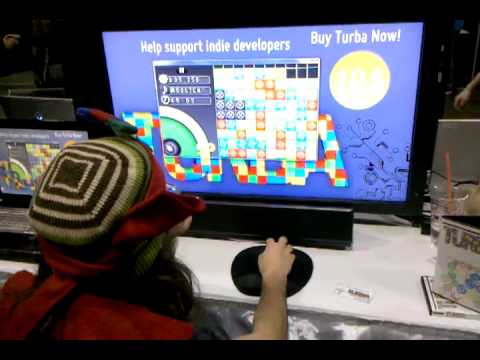 PAX
Well PAX was an adventure and this week I will be uploading videos of the event, but first time for some well deserved rest. Thanks Mike, Dusty, AJ, and most of all Keith, I think they all did a great job this weekend even with all the set backs we had.
Android Initiative - Goals for tomorrow
Now that I have a general design for what I intend to build tomorrow will be focused on implementation. After the base ground work is completed I will flesh out an actual (brief) design document and UML diagram. If the app is cool enough as is I will then immediately apply to put my project up to the Android marketplace….
UDK
So in my spare time I have been learning as much as I can about the Unreal Development Kit, which is free to use if you follow the agreement. So now you may ask why have I been doing this, well you see the beauty of this development kit is it gives you a fully working game engine that you create a game with. This allows you more time to focus on making a game fun, and allows you the ability to...
9 Upcoming Tablet Alternatives to the Apple iPad →
And the best part is that 8 of the 9 alternatives run Android! :-D
11 tags
Null Engine - My hopes for the Android
The Open Source community benefits greatly from free tools. That being said, I would hope that we can eventually have a game maker engine similar to the Unreal Engine for the Android platform. When I say similar I mean in functionality/intent but not necessarily a 3D game platform. Eventually, I would like to see 3D full implemented but the cost of battery life, longer asset turn-around and...